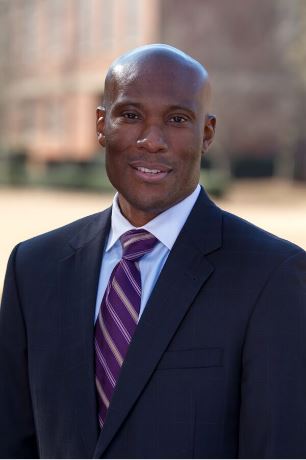 On behalf of the Brothers of the Thunderin' TAU Chapter of Omega Psi Phi Fraternity, Inc., it is a great honor and pleasure to welcome you to our website.

We are delighted that you have taken the time to visit our virtual home and hope you find the website to be very informative. For over 100 years, Omega Psi Phi Fraternity has been one of the world's flagship organizations for achieving academic excellence, developing leaders, and promoting brotherhood.

The driving force for our actions as Omega Men is found in our dedication and commitment to servicing the needs of our community. In pursuing this goal, TAU Chapter embraces the legacy of our past and the visions of the future to continue to work hard to develop programs that will enhance the quality of life of the people we serve. Some of our focused projects include:
*Our Youth Leadership Academy. This program mentors and helps young men develop a sense of self-worth and pride. The program is offered through our non-profit The High Aspirations Foundation, Inc. (HAFI) free of charge.

*Since 2001, we have awarded over $216,000.00 in scholarships to deserving young men in the Metro Atlanta area. Since Omega men are distinguished by our intellect and strength of the men who comprise our organization, we recognize the importance and necessity of obtaining higher education.
*Other projects include Habitat for Humanity, Voter registration drives, back to school book drives, fatherhood initiatives, health fairs, and neighborhood clean-ups.

It is my sincere hope that as you navigate through our site, you will see evidence of and appreciate our commitment to community involvement. Once again, thank you for visiting and we look forward to seeing you at our events and community service activities.

Sincerely,
Travis Edwards,
Basileus-Tau Chapter
4-2005-TAU